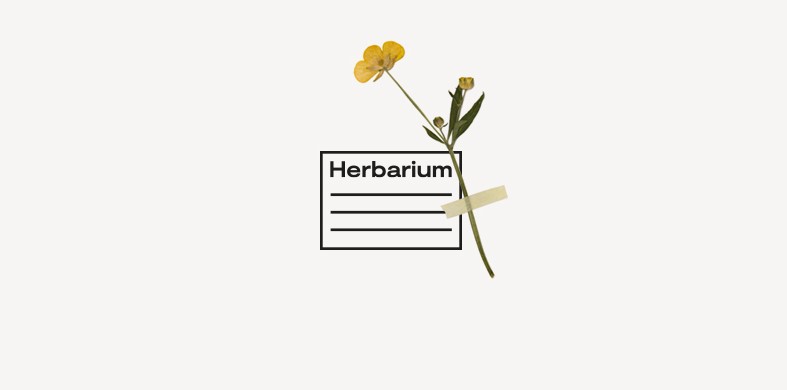 Date: Thursday 11 July 2019
Location: Off-campus
Interval: Every day
Until: Wednesday 24 July 2019
Cost: Exhibition is free, there is a £30 charge to attend one of the workshops
HERBARIUM is an installation and exhibition created in response to the work of pioneering field botanist Ida M Roper (1865 – 1935).
Location: Room 700, Leeds Central Library, Calverley Street, Leeds.
Botanical design studio, The Plant Room, has worked in collaboration with Dr Alison Peirse from the University of Leeds to research and create a new, contemporary artistic response to the dried flowers and herbs of Britain.
Roper established her herbarium in 1893 and continuously added to it until her death in 1935 when she donated her collection to the University of Leeds. The Special Collections holding is composed of letters, books, images of dried plants and herbs and photographs, of which extracts will be on display in Room 700, Leeds Central Library. Roper's original herbarium is now held by Leeds Museums and Galleries, who are also donating specimens to the exhibition.
The exhibition will present an intriguing lens through which to view the life of one incredible woman's work in terms of botany, archives and scientific expectations around gender. Inspired by the passion and intricacy of Roper's work, we invite visitors to experience a multi-sensory installation space amidst the collections of Roper's dedicated work and life as a female botanist.
Workshops
Herbarium: Musings and Observations - a writing and botanical workshop
Date: 17 July 2019
Time: 12 - 2pm
Location: Room 700, Leeds Central Library
Cost: free
Book now.
Natural Dyes Workshop with artist Ffion Taverner
Date: 20 July 2019
Time: 1.30 - 4pm
Location: The Plant Room Studio (open in Google maps)
Cost: £30
Book now.