The war veteran in culture and society: never forget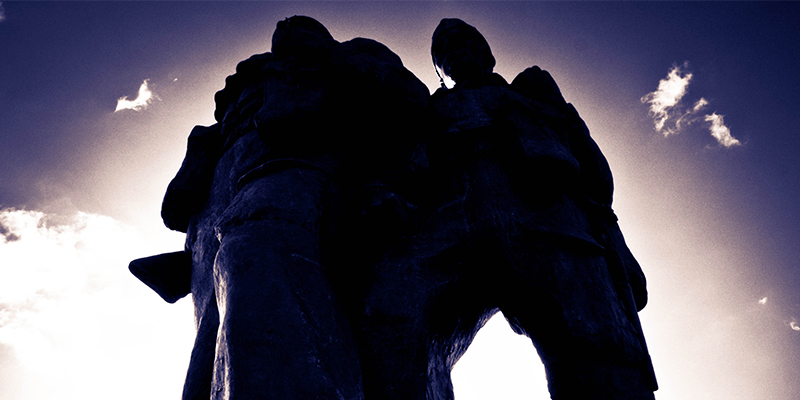 Date: Wednesday 14 November 2018, 14:00 – 16:00
Location: Leeds Arts Humanities Research Institute SR 1 (3.01 Clothworkers South)
Type: Seminars and lectures, Seminar series
Cost: Free
Cultural memories of war are formed in memorials, public artwork, life-writing and commemorative events. What's the role of the veteran in shaping public memory of war?
This event will bring together academics, writers and museum curators to discuss remembrance and specifically the role of the veteran (and families) in shaping the cultural memories of war, including how some voices have been silenced.
The speakers are:
Lucy Moore, Projects Curator for the First World War at Leeds Museums and Galleries, will give a talk entitled: 'not just men in trenches: commemorating WW1 at Leeds Museums & Galleries'
Rob Page, who served in Afghanistan and Iraq and researches commemoration of the First World War for his PhD, will speak about the representation of contemporary conflict through the tension of inclusion and exceptionalism of veteran experiences in the Iraq and Afghanistan Memorial (2017) at Embankment Gardens
Helen Parr, Senior Lecturer in International Relations at Keele University and author of Our Boys: The Story of a Paratrooper, will discuss the Falklands war as a transforming episode in the remembrance of British wars, talked of at the time as a national war but fought by a professional military.
The convenors are: Dr Katy Parry, Dr Hamilton Carroll and Dr Jessica Meyer.
Any enquiries about this event should be directed to Dr Katy Parry.