Research Seminar: More Than Just Superhero Stories: The Rise of the Hybrid Publisher-Studio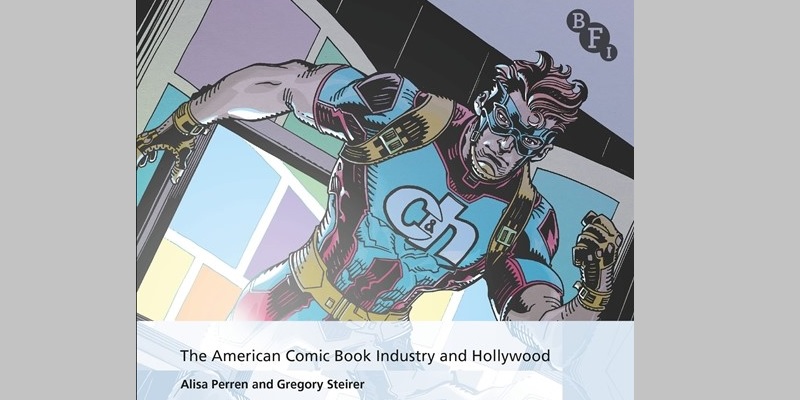 Date: Wednesday 5 May 2021, 16:00 – 17:15
Location: Off-campus
Cost: Free
Dr Alisa Perren (University of Texas) discusses comic publishing and filmed entertainment in this research seminar (rescheduled from 2020).
In recent years, our screens have become dominated by characters and stories drawn from DC and Marvel Comics IP. The output of these "corporate comics" publishers – and the roles played by their respective parent companies, AT&T/WarnerMedia and Disney in mining their IP – have been the focus of a great deal of cultural conversation and media studies scholarship. But these are not the only companies involved in exploiting comics IP for film and television series. In fact, since the 1990s, a number of comic book publishers beyond DC and Marvel have moved aggressively into financing, producing, and distributing adaptations of their comic books. Rather than simply passively licensing their IP to other filmed entertainment companies, publishers including Dark Horse (The Umbrella Academy, 2019-), BOOM! Studios (2 Guns, 2013), IDW (Wynonna Earp, 2016-), and Skybound (Fear the Walking Dead, 2015-) have been actively involved in making filmed entertainment.
Drawing from both trade and journalistic coverage as well as interviews with executives at several hybrid publisher-studios, this talk surveys the approaches taken by these different independent operations as they have shifted into producing movies and TV series across a range of genres. In addition, I will address how these publishers have negotiated the relationship between their publishing and filmed entertainment divisions as well as with other key industry stakeholders. The talk will also highlight what is distinctive about comic books as sites of contemporary IP exploitation by Hollywood, in comparison to other pre-sold properties such as plays, podcasts, and popular fiction.
Alisa Perren is Associate Professor in the Department of Radio-TV-Film and Co-Director of the Center for Entertainment and Media Industries at The University of Texas at Austin. She is co-editor of Media Industries: History, Theory, and Method (2009), author of Indie, Inc.: Miramax and the Transformation of Hollywood in the 1990s (2012), and co-founder of the journal Media Industries. Her forthcoming book project is The American Comic Book Industry and Hollywood (2021), co-authored with Gregory Steirer.
If you have any questions, please contact mediaresearchsupport@leeds.ac.uk
This event has been rescheduled from Wednesday 18 November 2020.