Media Futures: From Leeds to LA: The Secrets of Carpool Karaoke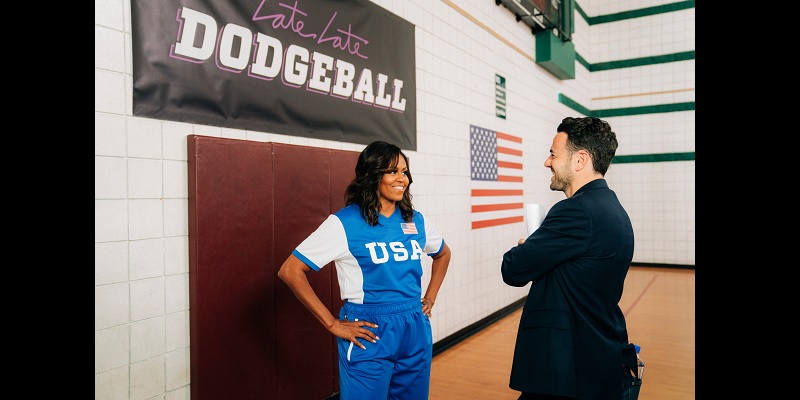 Date: Tuesday 6 October 2020, 17:00 – 18:00
Location: Off-campus
Cost: Free
Join nine-times Emmy award winner Ben Winston in a live Q and A from LA to find out the secret to producing some of our most popular TV shows, including Carpool Karaoke and Gavin and Stacey.
Please note this is an online event. Visit the MyCareer events calendar for more information, joining instructions and to reserve your place https://mycareer.leeds.ac.uk/unauth/student/login
All events will be held on Blackboard Collaborate Ultra and places must be booked in advance.
* Note this event has a later start time than other sessions in the series *
Ben Winston is a nine-times Emmy Award winner, and a 23-time nominee. In 2019, he was the most Emmy nominated individual, with four shows earning a total of 10 nominations. Ben will serve as the new executive producer of The Grammy Awards for January 2021 and is the executive producer and director of the highly anticipated 'Friends' reunion show.
Winston is a multi-faceted producer, director and writer with award-winning credits that span television, movies, music videos and commercials. He is the executive producer of the Emmy Award-winning The Late Late Show with James Corden. In addition, Winston is a co-creator and executive producer of the 'Carpool Karaoke' series for Apple, and 'Drop the Mic,' for TBS, and is currently overseeing a multitude of shows including 'Game On!' and 'The Thomas John Experience' for CBS. His executive producing credits include four 'BRIT Awards' and two 'Tony Awards,' the hit UK version of 'The X Factor'; the recent Christmas special of the sitcom 'Gavin and Stacey' for the BBC, which became the most watched scripted show since 2003.
He has also created and produced several music specials for artists such as Bruno Mars, Harry Styles, Sam Smith, Justin Bieber, Shawn Mendes and Kacey Musgraves. In addition, he's produced and directed record-breaking documentaries and movies for the mega-popular musical act One Direction, including 'This Is Us' and '1D Day.'
He has won an MTV Video Music Award, three Brit Awards for directing, and four Critics' Choice Awards. Last year Variety named him in their list of top 20 unscripted producers in the World.  
Twitter: @BENWINSTON
Instagram: @MRBENWINSTON