* CANCELLED * Media Futures: Eurovision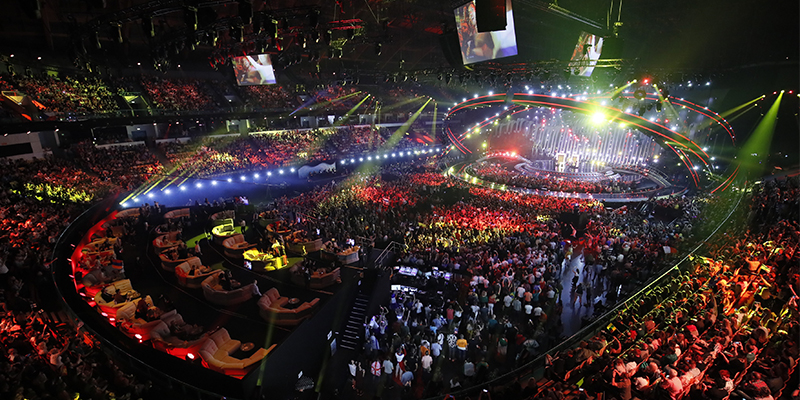 Date: Tuesday 17 March 2020, 16:00 – 17:00
Location: Clothworkers Central Building Speakman LT (G.89)
Cost: Free
Find out what it's like inside the world's biggest live international TV show and learn some of the secrets to Eurovision's continued success with Social Media Producer, Joe Mason.
**Please note this will no longer go ahead due to the current situation and Government guidelines around the Coronavirus. Apologies for any inconvenience**
With a live audience of over 200 million viewers, the Eurovision Song Contest is the biggest live international TV show in the world. The event is now an all-year-round digital experience and is hugely popular with young audiences.
At 65-years-old, Eurovision is also the UK's biggest social media event annually. Within three years, Joe Mason went from working as a BBC researcher, producing vlogs about the competition as a hobby, to becoming @Eurovision's lead social producer overseeing the official output on Instagram, Twitter and Facebook for international audiences.
This event is free but please RSVP.