Publishing the Transcultural Fantastic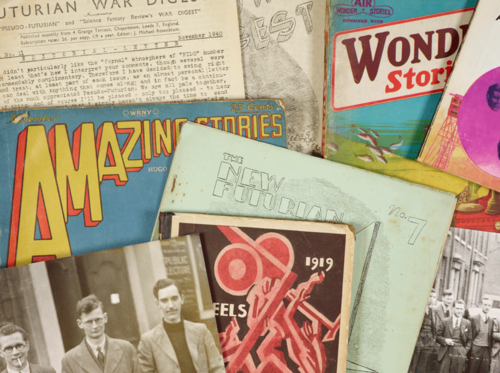 Date: Friday 15 March 2019, 14:00 – 17:00
Location: Leeds Arts Humanities Research Institute SR 1 (3.01 Clothworkers South)
Cost: FREE
Interested in approaches to publishing the transcultural fantastic?
In this workshop, part of the Sadler Semiar Series 'The Transcultural Fantastic' we feature insights from researchers and professionals in the field.
The workshop will focus on the following themes:
Publishing and anthologising stories across diverse contexts and languages;
Alternative and independent routes to publishing;
Developing a sustainable ecology of publishing and translation.
Special guests for the workshop include independent bookseller and publisher Terry Craven, co-owner of Desperate Literature (Madrid) and researcher Ruth Kelly (University of York), who has worked on publishing projects with writers and artists in Bangladesh and Uganda, to explore alternative political imaginaries of development.
For further information please contact seies co-convener Liz Stainforth