Transcultural Fantastic: Works in Progress Session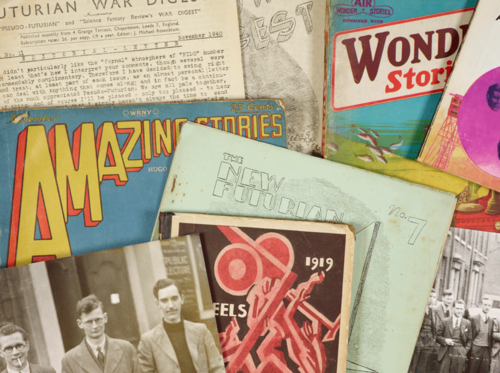 Date: Wednesday 20 February 2019, 16:00 – 18:00
Location: English SR 5, House 10 Cavendish Road
Cost: Free
With Lecturer Liz Stainforth and postgraduate researcher Liam Wilby.
Part of the Transcultural Fantastic Seminar Series, this event sees two key members of the Trenscultural Fantastic's research community share insights from their current research.
Liz's paper 'Computing Utopia?' will discuss both historical and fictional computational economies, and their ambiguous utopian currents, with reference to the work of Francis Spufford and Jorge Baradit. This is the subject of a co-authored article with Jo Lindsay Walton, forthcoming in Science Fiction Studies.
Liam will share his doctoral research on 'Figuring Posthumanism in Contemporary Global Science Fiction', which explores the decolonial potential of posthumanist thinking in the works of writers such as Nnedi Okorafor and Nalo Hopkinson.
For more information about this event please contact the Series Convener, Ingo Cornills.