Creating/Curating the Decolonial Classroom: Roundtable discussion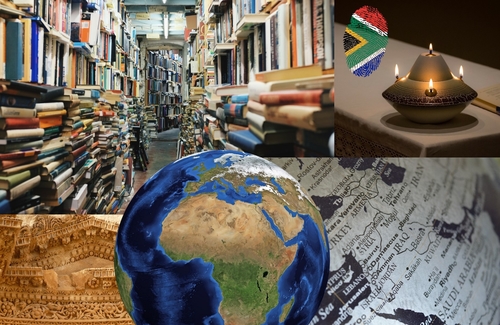 Date: Wednesday 16 January 2019, 14:00 – 16:00
Location: Fine Art Building SR (1.10)
Cost: Free
A roundtable discussion (event 1 of 2), part of the Sadler Seminar Series 'Creating/Curating the Decolonial Classroom'
This event will host a number of invited speakers who will share their experiences of theatre as an engaged, community-focused medium, and on performance as epistemic practice.
Invited speakers are:
Momin Swaitat, a Palestinian acting teacher, actor and director, whose work with the Spacelab Theatre is described below.
Dr. Jason Allen-Paisant, DPhil (Oxon), Leverhulme Early Career Fellow, School of Languages, Cultures and Societies, University of Leeds.
Dr Nicolas Salazar Sutil, Fellow in Digital Performance, School of Performance and Cultural Industries. Areas of expertise: Media arts for development; Movement Psychology; Laban movement analysis; New materialism, posthumanism; ethics; ecological thinking; Global South perspectives (Latin America and Africa).
Dima Chami, Doctoral Fellow in School of English, University of Leeds. She is also the Equality Officer for Leeds University College Union (UCU). She works in African Literature with a focus on fictions of migration, human rights law and biopolitics. She is co-director of Finding Africa in the U.K, and co-runs a refugee bibliotherapy group in Leeds. She is also the Equality officer for the Leeds branch of UCU.
Dr Aylwyn Walsh (TBC) Lecturer in Applied Theatre, School of Performance and Cultural Industries. Areas of expertise: applied theatre; prison theatre; critical race studies; feminist criminology; radical performance practice; theatre & protest; participatory arts; Borders, Migration and Refugees.
Refreshments are included for this event and so for catering purposes, please register your intention to attend by contacting the Series administrator.