LAHRI Speculative Lunch: Irish Studies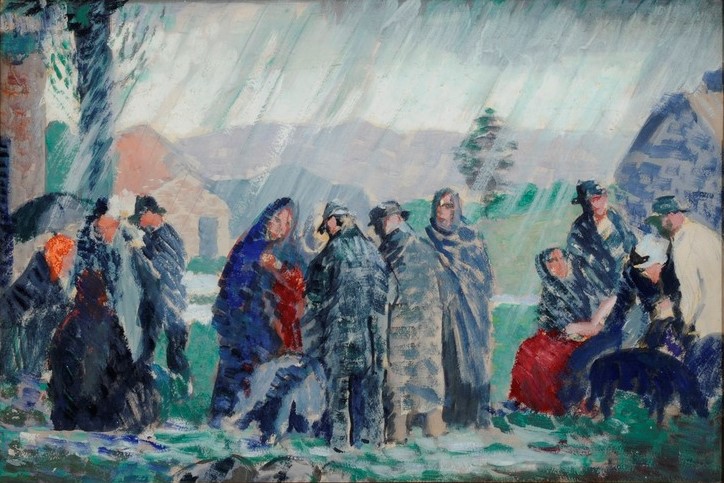 Date: Thursday 21 February 2019, 12:30 – 14:00
Location: Leeds Arts Humanities Research Institute SR2 (3.02 Clothworkers South)
Cost: Free (registration only)
Part of the Leeds Arts and Humanities Research Institute Speculative lunch Series 2018-19
Irish Studies in Leeds
An event hosted by Karl O'Hanlon (School of English) and Alan MacLeod (School of History).
The history of an Irish community in Leeds stretches back 200 years, with some 50,000 members today. From the Irish Arts Foundation based in Headingley, the Leeds Irish Centre, the Untold Stories Project, and a treasure trove of first edition Irish volumes acquired in the late 1800s by the Leeds Library, to historic connections in the humanities at the University of Leeds including leading Yeats scholar A. Norman Jeffares holding a Chair in English, there is a rich and fertile ground for exploring shared interests in Irish studies in the University and city. With Brexit bringing renewed focus on the Irish border and Britain's relationship with its neighbour, it is both timely and salutary to reflect on the longstanding historic and cultural ties between the UK and Ireland.
This speculative lunch is an opportunity for faculty members, community representatives, and other stakeholders with an interest in Irish Studies to meet, pool ideas, and contribute to exploring the potential of an interdisciplinary, community-facing Irish Studies research group. All are very welcome to join us to consider the following talking points:
What resources, research interests, and community activities or objectives in the university and the city of Leeds might be channelled into, and served by an Irish Studies cluster?
What models of external collaboration via an Irish Studies strand in the faculty might be possible, and how could Irish Studies help foster community between the university and the city of Leeds?
Next steps: what shape would you like to see this take, and how might we work together to achieve this?
Places for this event are limited to 16 and are on a first come first served basis.
If you would like to attend this event, please register your interest by emailng the LAHRI administrator.