Centre for Religion and Public Life Research Seminar with Dr Benjamin Wood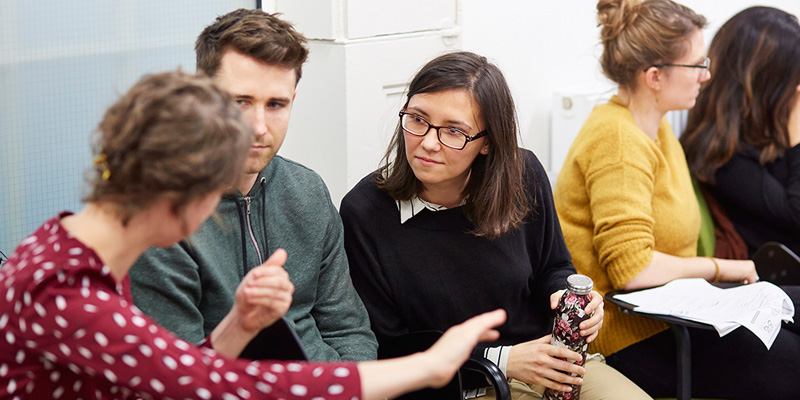 Date: Tuesday 21 January 2020, 11:30 – 13:00
Location: Botany House (1.03)
Cost: Free
Dr Benjamin Wood will give a presentation on the basis of his current research: "Reading E.M Forster in the Culture Wars: Augustinian Politics and Protecting the Greenwood".
Abstract
What has Forster's vision of politics able to teach us in an era of rising authoritarianism? Can Forster help to repair political liberalism? And if so, what sources do we need for such a retrieval? This paper seeks to address these questions by placing Forster with a seemingly incongruous dialogue partner, Augustine of Hippo. While Forster's work shows significant antipathies towards both Platonic and Christian moral legacies, it will be argued that Forster's ethical realism, his emphasis on the transformative power of friendship, and his disdain for statecraft, places him firmly in the Augustinian tradition. In an effort to draw these themes into the orbit of present conditions, this paper argues that Forster's low expectations of representative democracy protects him as a democrat from utopian totalitarianism and quietist despair in equal measure. For Forster (as for Augustine) the state cannot decide what is true or false, nor does the democratic appeal to 'the people' possess any final metaphysical significance. All politics can do is help us live together without violence, find ways of defusing disagreement, and give us space for lives of purpose. It cannot 'plan' meaningful lives for us in advance, nor make us good. In this modest account of public life, both Forster and Augustine find a profound form of liberation. No-longer fixated on the convulsions and vain promises of res publica, both men feel free to pursue their highest ideals. For Augustine, these principles are embodied in the villa at Cassiciacum, while Forster finds his 'green wood' at Edward Carpenter's Milnthorpe. In both settings, the lures of status and political powerplay are dissolved in circles of generous dialogue and intimacy. In an age of rage and identity, this is the polis, which banal politics must protect.
Bio
Dr Benjamin Wood (CRPL Research Fellow 2019-20) has taught Theology and Religious Studies at the University of Leeds, the University of Manchester, the University of Chester, and Leeds Trinity University. His research explores the intersection of Christian ethics and secular politics. His doctoral research, now published with Fortress Press, considers the interchange between Augustinian epistemology and the liberal tradition.