BMus students enjoy their year at the University of North Texas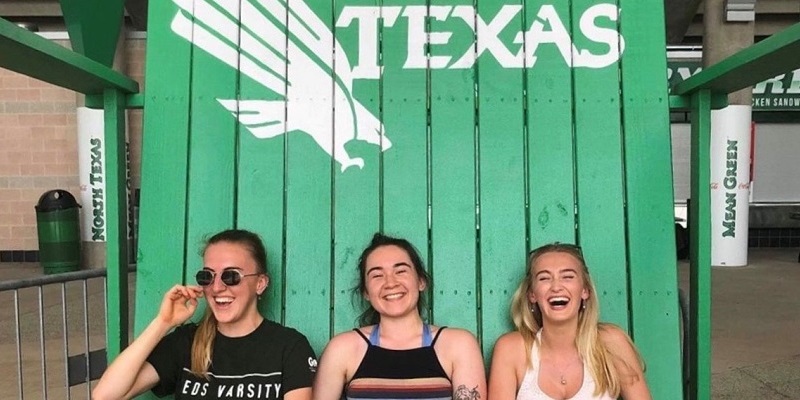 We catch up with students currently on their study abroad year at the College of Music - UNT, to find out how they are getting on.
James Taylor, Gwenno Morgan, Olivia Thackray, James Heaton and Shelley Robinson are all students at the College of Music, University of North Texas, on their study abroad year.

Olivia: In addition to my 30-minute Junior recital, I also performed with my new choir the 'University Singers' and had a solo in Dowland's 'Flow my Tears'. There is such a variety of classes to take at UNT and at all levels!
James: highlights the 'Jazz Supergroup, headed by Terri Lynn Carrington, and featuring jazz superstars. His combo has been chosen for the opportunity to be coached by them, and he attended a masterclass given by Ingrid Jensen.
Gwenno: being in a conservatoire-like college has proven to be intense but very rewarding. My favourite memories so far include seeing Snarky Puppy (who formed at UNT) at a gig in Dallas, and hiking in Oklahoma.
Shelley's highlights include a successful audition for the Wind Ensemble, studying both classical clarinet and jazz sax, and she's loving the woodwind repair class that she's been taking this semester, as well as the jazz lecture series.

We wish them all well, and look forward to welcoming them back to Leeds in September.