Leeds Conference: Preparing for Battle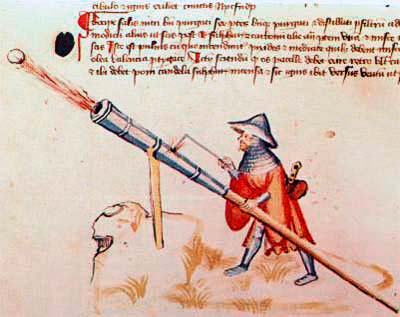 The conference 'Preparing for Battle' is being held at the University of Leeds in June 2019, and will feature a medievalist as one of the keynote speakers - abstracts are due 1 February 2019.
Preparing for Battle
The University of Leeds conference 'Preparing for Battle', hosted by the School of History in the Faculty of Arts, Humanities and Cultures, will be held on 20-21 June 2019. Keynote speakers include Dr Jonathan Boff (Birmingham), Dr Jessica Meyer (Leeds), and Professor John France (Swansea), a medievalist specialist in warfare and crusading. The conference will explore how militaries and the societies which created them have prepared themselves for battle and combat to shed light on a critical aspect of warfare and human history.
Call for Papers
Carl von Clausewitz described war as a wrestling match, in which two opponents attempted to compel the other to their will through force. This analogy is useful for understanding war, as in both warfare and wrestling, the effective application of force is reliant on the months and years of preparation preceding it. This takes many forms, including the development of technical skills, physical capability, and mental preparedness for the challenges ahead. Nor does it involve just the soldier and wrestler. It is dependent on the support and involvement of other individuals and institutions, ranging from family to religion, from priests to medical care.
Within the broader theme of preparing for battle, suggested topics include:
Training
Propoganda
Strategy
Operational Art
Popular Culture
Discipline and Morale
Medical
Logistics
Doctrine and Learning
Those at Home
Religion, Ritual and Superstition
Tactics
Gender
Recruitment
Combat Psychology
Abstract Submission
Papers of 20 mintues in length will be welcomed from all disciplines and backgrounds; on subject matter ranging from the institutional to the individual; covering actors from Field Marshals to family waiting at home; and from time periods spanning Palaeolithic to contemporary warfare.
A title and 200-word abstract, accompanied by your name, institutional/organisational affiliation (if any), and a 100-word bibliographical statement must be sent to preparingforbattle2019@gmail.com by Friday 1 February 2019.
Organisers
The University of Leeds conference organisers are as follows:
Further Information
A conference fee of £30 (£20 for postgraduate students) will apply.
For more information about the conference, or for queries about submitting an abstract, contact the organisers at preparingforbattle2019@gmail.com.