Top women journalists tell you how to make the right next step for you and your career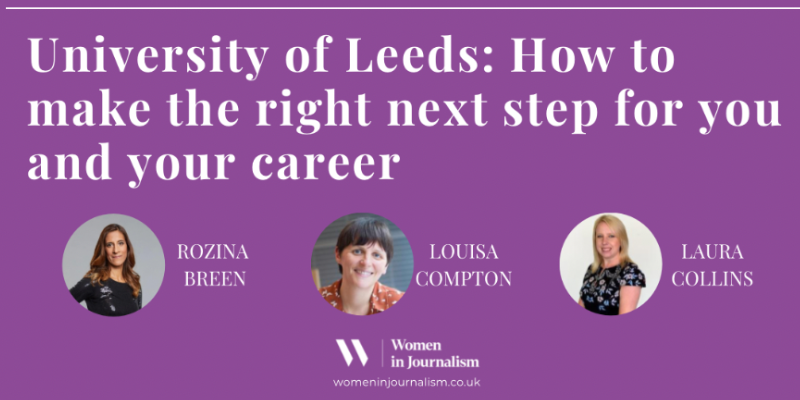 Date: Tuesday 4 October 2022, 19:00 – 20:15
Location: Michael Sadler RBLT (LG.X04)
Cost: Free
Join Alison Phillips, Editor of the Daily Mirror, for a round table discussion with top women journalists based in Yorkshire.
The event will take place from 7pm-8:15pm in the Rupert Beckett LT for the Women in Journalism charity (@WIJ_UK). The event is open to all University of Leeds staff and students to attend for free.
Alison (@MirrorAlison) will be joined by Rozina Breen, Editor-in-Chief and CEO, The Bureau of Investigative Journalism and former Head of BBC North (@RozieBreen), Louisa Compton, Head of News and Current Affairs and Sport at Channel 4 (@louisa_compton), and Laura Collins (@LauraCollinsYPN), former Editor of the Yorkshire Evening Post newspaper, now Publisher, City world (@NatWorldPub).
Visit the MyCareer events calendar for more information, joining instructions and to reserve your place.