Click Here to Enter: Interdisciplinary Interventions in the Brotherton Special Collections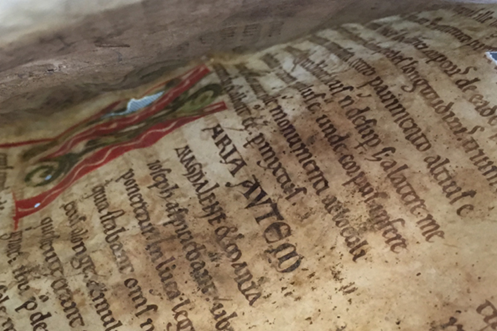 Series Conveners:
Tom Jackson (School of Media and Communication)
Emma Cayley (School of Languages, Cultures and Societies)
Rhiannon Lawrence-Francis (Brotherton Special Collections)
---
Series Overview
Persuading the public to engage meaningfully with the items contained within museum and special library collections can present a significant challenge. The majority of items available to curators and librarians are locked away in often inaccessible archives.
Even if an item can be exhibited or consulted, the public encounter is commonly limited to the visual experience of peering into a glass cabinet. Such restricted interactions are obviously an essential aspect of the preservation of the items, but they can also result in a distancing from, and disconnection with, the cultural and historical significance of the items which constitute museum and special library collections.
We will select five items in the Brotherton Special Collections that have a currently untapped potential to engage the public. These items will all possess a rich cultural and historical significance which is challenging to communicate (due to issues of fragility, scale, complexity etc.) For each object, we will form a team that represents an intentionally unlikely and provocative set of disciplines, skills and experiences.
Those teams will develop and test methods for revealing and communicating the significance of their allocated item to the public. We will ask each team to trial at least one 'interdisciplinary intervention' which addresses the specific communication and engagement challenges their item represents.
Series Aims
Result in greater awareness of, and engagement with, the items contained within the Brotherton Special Collections
Facilitate the formation of new research partnerships between academics and commercial practitioners leading to considerable impact and public engagement
Encourage interdisciplinary thinking and cross-faculty research collaborations
Advocate for how research with practice can be engaged to make contributions to knowledge
Develop and evaluate a new model for the Sadler Seminar Series which others might like to revisit in the future
---
Events in the Series
These have not yet been finalised, but keep an eye on this page to keep informed of the dates as they are set.