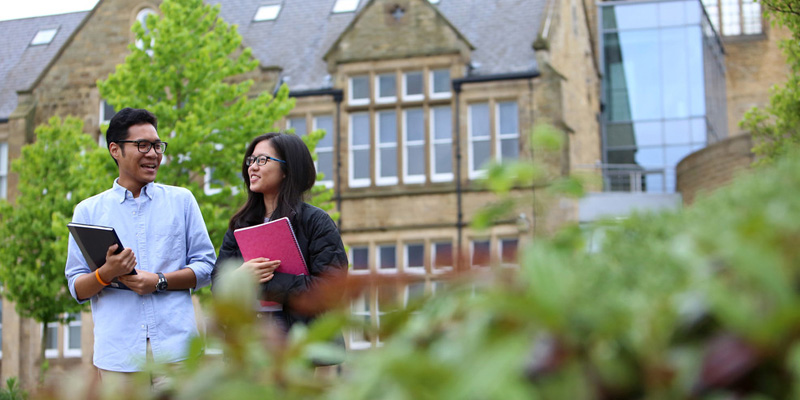 As a postgraduate student in the School of Languages, Cultures and Societies you may benefit from the following scholarship provision.
You can find out more about general financial support for postgraduates, including funding opportunities and scholarship provision, on the University's website.
Head of School Masters Scholarships
Applications are invited from highly qualified prospective students. The award will provide a £2,000 contribution towards academic fees (£1,000 per annum for students studying on part time MA programmes). The awards are available to UK, EU and international students.
For further information please download the information PDF or contact lcspg@leeds.ac.uk.
Leeds Translation Studies scholarships
These scholarships are open to UK/EU and international applicants holding an offer of study for a place on any of the eligible translation/interpreting Masters courses (full-time/part-time) commencing September 2020.
There are two awards available of a £5,000 fee waiver.
For further information please download the information PDF or contact lcspg@leeds.ac.uk.
Sasakawa postgraduate studentships in Japanese studies
These scholarships are available to either:
UK students who have applied to study on a MA by Research (MAR);
or non-UK students who have applied to study on a Masters courses who have been ordinarily resident in the UK for at least 3 years prior to the start of the programme.
There are 3 awards available of £10,000 each.
For further information please see the scholarships portal or contact lcspg@leeds.ac.uk.
Alumni bursary
If you are a former student of the University of Leeds you may be eligible for a 10% alumni tuition fee bursary. The University will pay 10% of the self-funded portion of your fees for each year of the course. If no fees are paid then no bursary is awarded. If you think you're eligible, you need to contact the School's admissions team.
Postgraduate Masters Loan
If you are a UK or EU national and plan to start a full-time, part-time or distance-learning taught or research Masters course, you may be able to apply for a government-backed loan.
Leeds Masters scholarship
The Leeds Masters Scholarships aim to encourage students from under-represented groups to embark on a postgraduate qualification. The Scholarships are funded by the generous donations from our alumni through the University of Leeds Footsteps Fund and are for UK students paying postgraduate tuition fees at the UK rate.
Sanctuary Scholarships
We are pleased to offer scholarships for forced migrants to the UK. The Sanctuary Scholarship is open to people who wish to study any undergraduate, postgraduate or research degree.