language-undergraduate-2020
Online event for two language degrees, 20 November at 2pm
Hear from current students and staff as they talk about studying a two language degree at Leeds.
Book your place
Book your place
Apply now
Apply now and join us September 2020.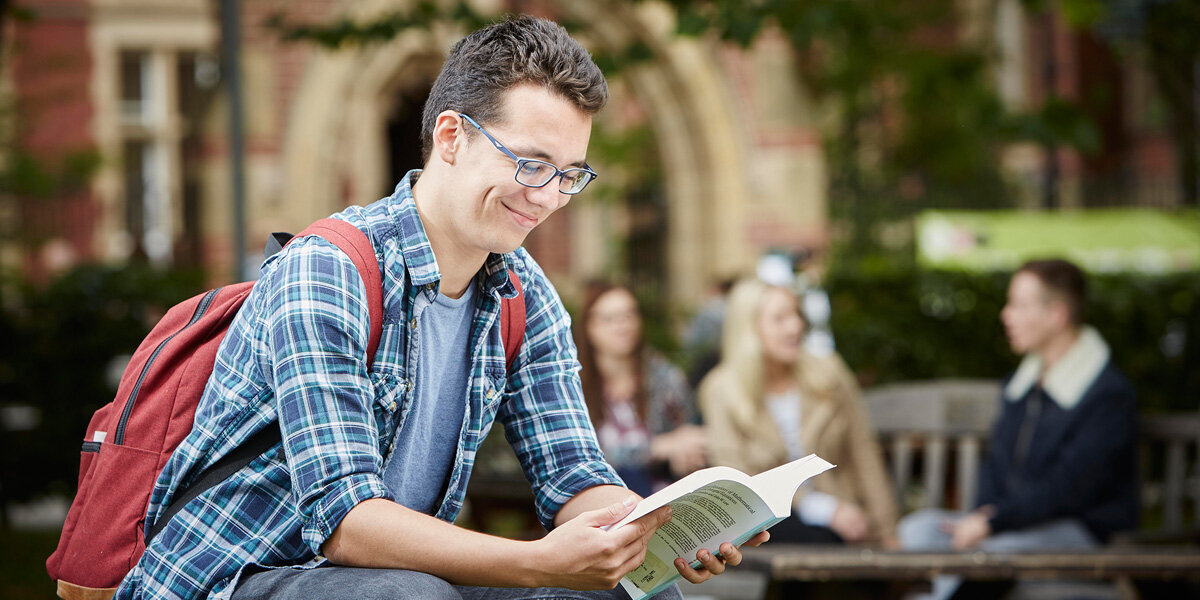 Scroll down
Why study your language degree at Leeds?
Whether you want to learn a language from beginners, want to continue with a language that you are already studying or looking to study two languages, Leeds is the place for you.
More than 30 courses offering ten world languages – Arabic, Chinese, French, German, Italian (Beginners), Japanese, Portuguese, Russian (Advanced and Beginners), Spanish (Advanced and Beginners) and Thai.

Study one or two languages.

Learn from beginners or advanced level.

Compulsory time abroad allows you to improve your language skills, develop your cultural awareness and make friends and memories that you'll never forget.

Choose from a wide range of discovery modules across different subjects to broaden your knowledge and learn even more at Leeds.

Study at one of the leading schools for languages in the UK.

Develop skills for an international career.
Studying two languages online event - Wednesday 20 November
Considering studying two languages? Find out more about the options, including the BA Languages and Cultures degree, hear from some of our current students and listen to academic staff as they talk about studying two languages at our live online event.
Can't make the event? Register and we'll send you the recording to watch on demand.
What can I study?
Your language degree will combine language learning with modules on history, politics, literature, culture, society, drama, media and much more.
Arabic is one of the world's major languages and you'll graduate with a firm grounding in spoken and written Arabic – which you'll strengthen by spending time in an Arabic-speaking country,
More

on Arabic
Study Chinese, Japanese and/or Thai to an advanced level and explore the history, politics, religions and economic development in the East Asian region.
More

on Chinese, Japanese and Thai
France is a major economic and political force and continues to play an important role in the modern world. You'll gain a thorough knowledge of French and build an awareness of French and Francophone culture.
More

on French
Germany is one of the world's largest economies and has become a key player in European and global politics. You'll become fluent in German and gain an invaluable insight into German culture and society.
More

on German
Suitable for beginners, you'll study Italian language, history, culture and society. You'll spend time abroad in Italy so that you can develop your Italian language skills and experience Italian culture first-hand.
More

on Italian
Study from beginners or advanced and spend time in Russia to develop your Russian language skills and experience Russian culture first-hand.
More

on Russian
Spanish and Portuguese-speaking countries are among the most diverse and dynamic in the world. Study Spanish and/or Portuguese language alongside literature, history, social sciences, cultural and film studies.
More

on Spanish and Portuguese
Study two languages on this four year course and reach fluency in both languages. Explore cultures and societies across the world, while focusing on the countries where your languages of choice are spoken.
More

on BA Languages and Cultures
Moving to the UK to study?
Chat online to our current students about living in Leeds, studying at the University and being a Leeds student.
We regularly travel overseas to attend study fairs to meet students and advise them about life as an international student in Leeds.