MA Postcolonial Literary and Cultural Studies
Study Postcolonial Literary and Cultural Studies
This Masters degree allows you to discover the richness and diversity of Anglophone postcolonial cultures, their social and historical contexts, and the theoretical issues they raise through literature and related media such as film and music.
You'll be equipped with a wide range of high-level transferable skills which are valuable in a wide range of careers. Throughout your studies, you'll develop strong communication skills, both verbally and in writing, and be able to think critically and analytically.
In addition, you'll gain a high level of cultural and critical awareness, and you'll be able to look at a situation from different points of view. You'll also become a confident researcher who can work independently as well as within a team
Find out more about MA Postcolonial Literary and Cultural Studies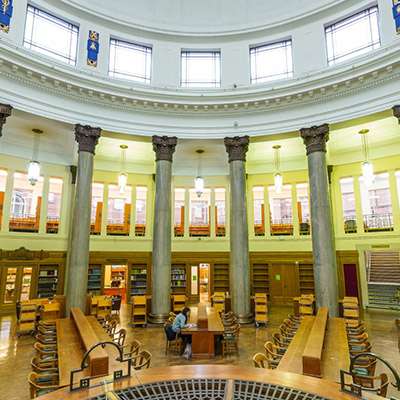 Outstanding resources and facilities
Contact us
If you have any questions and/or require any further information please contact our admissions team by emailing us or calling us on +44 0113 343 0277.