MA English Literature
Study English Literature at Leeds
Our Masters course in English Literature combines inspiring teaching with independent research - giving you a solid knowledge base and the freedom to explore what fascinates you most. You can also tailor your learning by choosing from a wide range of optional modules.
You'll complete your studies by undertaking an independent research project or dissertation. This is a great opportunity to delve deep into a topic that particularly interests you, whilst greatly enhancing your research skills.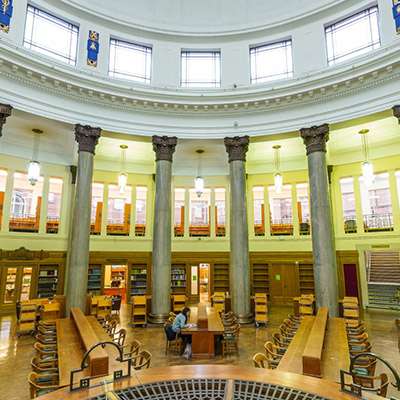 Outstanding resources and facilities
Throughout your studies, you'll be able to work with materials ranging from Shakespeare's First Folio and the Simon Armitage Archive to the Leeds Archive of Vernacular Culture and the Leeds Playhouse Collection.
The University of Leeds Library is one of the UK's leading academic research libraries and offers a huge range of printed and digital materials, including Special Collections featuring rare books, manuscripts and art.
Contact us
If you have any questions and/or require any further information please contact our admissions team by emailing us or calling us on +44 0113 343 0277.