'This is the End': Interdisciplinary perspectives of death, dying, and disposal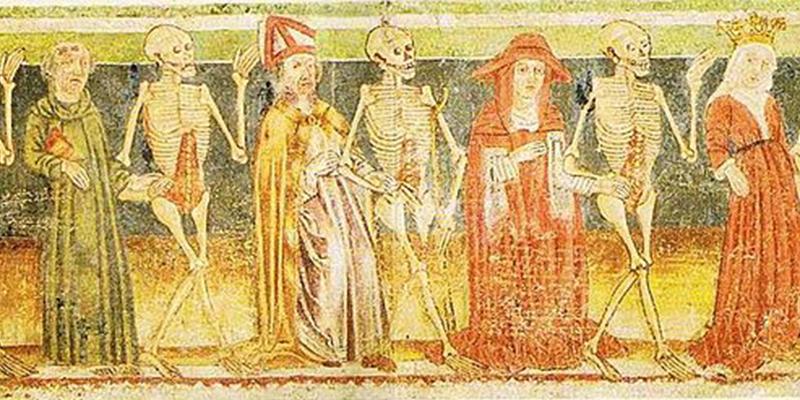 Date: Wednesday 20 May 2020, 09:00 – 17:00
Location: Nathan Bodington Council Chamber, Parkinson Building University of Leeds
Cost: To be confirmed
A conference for interdisciplinary students and Early Careers Researchers, delivered by the Institute for Medieval Studies, School of History, English, and the Centre for Medical Humanities.
This interdisciplinary conference seeks to talk openly about death and its many forms, as well as inform participants of the wide range of methodologies and frameworks for investigating death and dying across different scholarly realms. Co-organized by postgraduate researchers Amanda Williams (School of History) and Kayla Kemhadjian (Institute for Medieval Studies), this conference will address perspectives of death, dying, and disposal across all time periods and geographical ranges.
Participants will be asked to reflect on death, dying, end of life care, and the body after death. Using interdisciplinary approaches from the growing field of medical humanities, participants will bring together historical and contemporary perceptions and representations of death, dying, and disposal in order to paint a picture of the acts, reactions, and conceptions that encompass death and dying.
Individual 20-minute papers and panel proposals (three papers of 20 minutes duration followed by Q&A) are welcomed that address but are not limited to the following:
Medical approaches to death, dying, and disposal
Social perspectives of death, dying, and disposal
The language of death, dying, and disposal
The politics of death, dying, and disposal
Theoretical or spiritual 'deaths'
The body after death
Spaces of/for death, dying, and disposal
Less conventional modes of death/dying (ie; abortion, euthanasia, suicide).
The Call for Papers is currently live, and applicants are invited to submit abstracts of up to 250 words (for 20-minute previously unpublished papers), plus a short biographical note of 100 words, and 5 keywords to co-organizers Amanda Williams and Kayla Kemhadjian via email by 15 February 2020, with 'Leeds Death 2020 Abstract' written in the subject line of the email. Roundtable proposals are also accepted with interdisciplinary or cross-temporal interests of up to five participants.
The organising committee hopes to offer a small number of travel bursaries for this event, the details of which will be announced in due course.