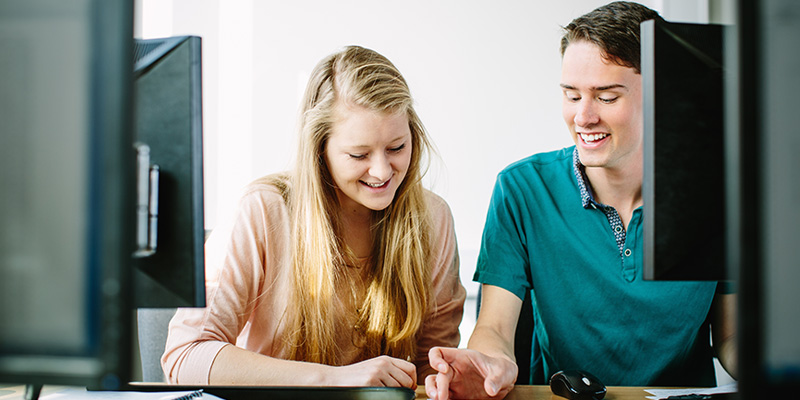 All of our BA French students spend third year abroad either studying at a partner institution or gaining practical work experience.
If you decide to take a work placement year you will spend 9 to 12 months in France or a French-speaking country. If you choose to work in France, the French Convention de Stage is for 6 months, so you'll either undertake two internships, or combine a work placement internship and a study placement.
You can find our own work placement or take advantage of the contacts that we already have.
You'll be provided with a list of current placement opportunities and the details of companies that have provided placements for students in the past. The University has links with a variety of organisations in the UK and overseas both in France and in French speaking countries.
You'll receive support and guidance from the School's Work Placement Officer, the Residence Abroad team and the University Careers Centre. You'll also network with returning fourth-year students to ask about opportunities, their experiences and general advice for finding the right placement.
Some of the companies where our students have completed work placements include:
Air France
Altice Média
HSBC France
Groupe ESSCA
Aviva
MyBestPro
If you are studying French with another language, you might spend a term abroad in France at the end of your second year at Leeds and take a year abroad in your other language.
British Council Foreign Language Assistant
This highly popular opportunity allows you to spend 9 months in metropolitan France or the French Caribbean as a British Council Language Assistant. You will be fully immersed in the French language, acquire vital work experience and become integrated into an established teaching community.
The British Council scheme is also open to final-year students after graduation.
Work experience as you study
You can work during the University holidays or part-time during the year to gain valuable experience. The University offers a range of exclusive short-term internships with a range of employers and there are often opportunities on campus too.
Volunteering is another way to develop valuable skills alongside your language degree. There are plenty of opportunities to get involved, including being on the comittee for your halls of residence, working on a Leeds University Union community project and volunteering for a charity in the Leeds vicinity.