Dr Azadeh Fatehrad joins the School as Lecturer in Contemporary Art and Curating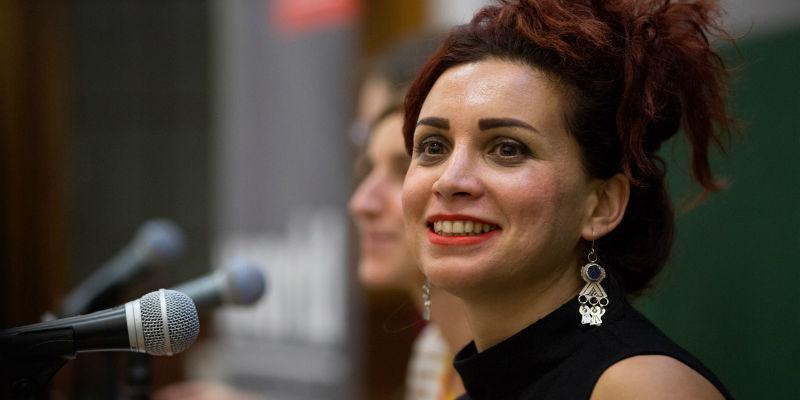 Azadeh Fatehrad is an artist and curator based in London, working in the context of historical representation.
In September of this year, she took on a new lectureship post in the School of Fine Art, History of Art and Cultural Studies at the University of Leeds.
Fatehrad's research, artistic and curatorial practice are intertwined around a process of gathering information and generating new imagery in response to archival material she discovers. Her practice ranges from still and moving images to fictional stories, short films and artist books which have been exhibited internationally at the Royal Academy of Arts (London), Somerset House (London), Weltkulturen Museum (Frankfurt am Main), Index: The Swedish Contemporary Art Foundation (Stockholm), Lychee One Gallery (London) and The Barn Gallery (Oxford), among others.
Fatehrad received her practice-based PhD from the Royal College of Art in 2016. She has conducted diverse projects across Europe and the Middle East, with organisations such as the Weltkulturen Museum, the International Institute of Social History (Amsterdam), AFDI Archiv für Forschung und Dokumentation Iran Berlin eV (Berlin) and the Institute for Iranian Contemporary Historical Studies (Tehran).
Underpinning Fatehrad's research is a cross-cultural approach that looks at the artistic, social, aesthetic and political implications of 'existing images' and their relation to life today. Fatehrad has curated diverse public programmes such as Sohrab Shahid-Saless: Exiles at the Close-Up Film Centre, Goethe-Institut and Institute of Contemporary Arts (ICA), London (2017-18); The Feminist Historiography at IASPIS, Stockholm (2016); and Witness 1979 at the Showroom, London (2015).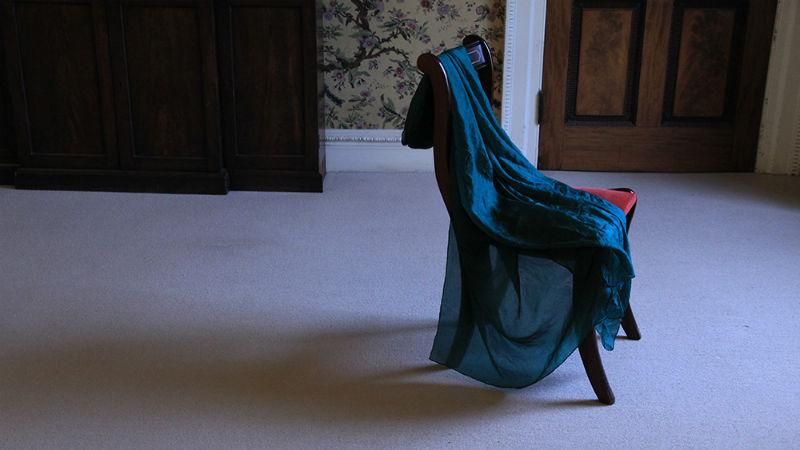 Azadeh Fatehrad (2016), Drapery Series, C-Type Print, London.
Her projects have been positively covered by the likes of the New York Times and Financial Times, CNN, Euronews, the Guardian and the British Journal of Photography. Fatehrad is co-founder of Herstoriographies: The Feminist Media Archive Research Network in London and she is on the editorial board of the peer-reviewed Journal for Artistic Research (JAR).
Fatehrad is also the recipient of St John's College Artist in Residence 2018 at the University of Oxford.
Her current curatorial project at Maraya Art Centre is titled Between the Visible and the Invisible. Running from September to December 2018, it refers to innovative forms of artistic practice in relation to memory, time and space ― a moment when nothing is certain, concrete or stable; and the ways in which artistic practice could capture the state of being 'in-between'.
The exhibition features the works of a group of international artists that include Pia Sandström(Stockholm), Adam Broomberg & Oliver Chanarin (London), Chooc Ly Tan (Paris), Nikolaus Gansterer (Vienna), Leah Fusco (London), Vladimir Nikolic (Belgrade) and Oliver Ressler (Vienna).
Azadeh Fatehrad joins the School of Fine Art, History of Art and Cultural Studies to contribute to the ever growing theoretical and political dimensions of artistic and curatorial practice, especially in a more dynamic global context.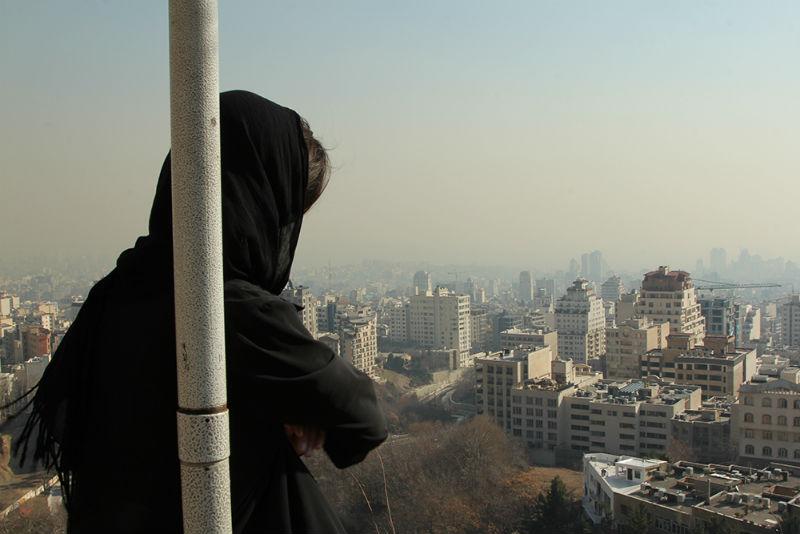 Azadeh Fatehrad (2015), Departure Series, C-type print, Tehran.
Azadeh said:
"I am truly excited to be here working with talented university students across the School of Fine Art, History of Art and Cultural Studies within undergraduate and postgraduate programmes (fine art, art gallery, heritage and museum studies), in addition to supervising PhD students.
"It is also my great pleasure to be working with remarkable academics and practitioners based in the School to thrive for greater achievements and more prominent successes."
Professor Abigail Harrison Moore, Head of the School of Fine Art, History of Art and Cultural Studies, said:
"We are all delighted in the School to welcome Azadeh. She brings a wealth of experience to enhance both our teaching on our fine art and museum and gallery studies programmes, and our research culture. We are looking forward to learning from and working with Azadeh."