Student exhibitions and degree shows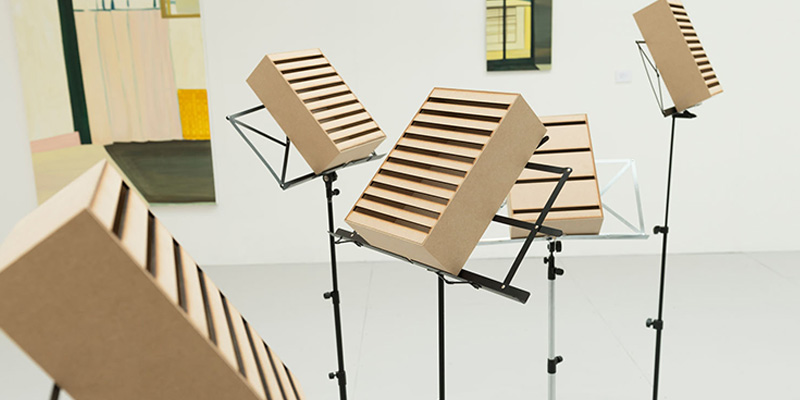 Throughout the year, undergraduate and postgraduate Fine Art students engage in solo and group projects, making use of the School's dedicated studios and the variety of external spaces on campus and across the city.
BA Fine Art Degree Show
The BA Fine Art Degree Show takes place in June each year, across studio and shared spaces in the School of Fine Art, History of Art and Cultural Studies.
Note, these links will take you to a website created by undergraduate students and not the University of Leeds.
<iframe width="718" height="404" src="https://www.youtube.com/embed/zXM6QJCQDJ0" frameborder="0" allow="accelerometer; autoplay; encrypted-media; gyroscope; picture-in-picture" allowfullscreen></iframe>
Exhibitions throughout the year
BA and MA Fine Art students at all levels organise their own exhibitions across the year, on campus and further afield.
Details can be found on the School events pages.
Fine Art students also form new art collectives whilst at Leeds and contribute to the wider artist community in the city.