Student exhibitions and degree shows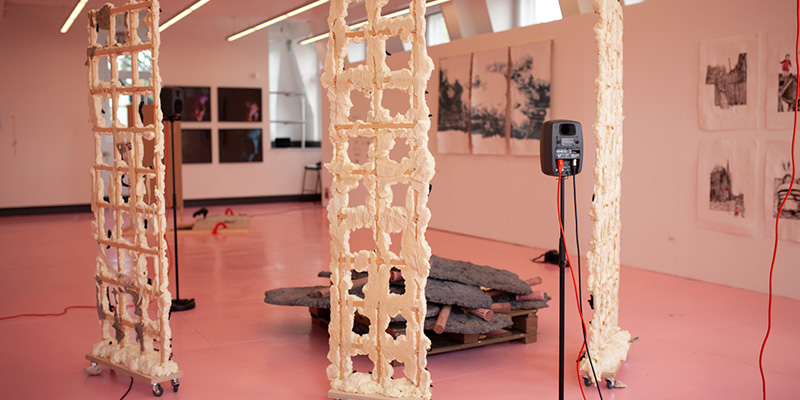 Throughout the year, postgraduate students engage in solo and group projects, making use of the School's dedicated spaces and the variety of external venues on campus and across the city.
MA Fine Art Degree Show
As an MA Fine Art student, you will work towards a degree show alongside other students which takes place at the end of your course. The degree show, usually in the summer, is open for a private view and later formally opened to the public for daily visits.
Fine art exhibitions throughout the year
MA Fine Art students organise their own exhibitions across the year, on campus and further afield.
Recent exhibitions include:
Origin – MA Fine Art Interim Show (July 2019)
[dis] junction: an exhibition of work-in-progress in Project Space in January 2018
MA Fine Art Summer Show in 2018, celebrating the end of the first year for part-time MA Fine Art students
#GE18 — The General Election of Governing Emotions on 21 June 2018 (organised by MA Fine Art student John Ledger and PhD student John Wright) took place across two venues in Leeds: 130 Vicar Lane and Art Hostel.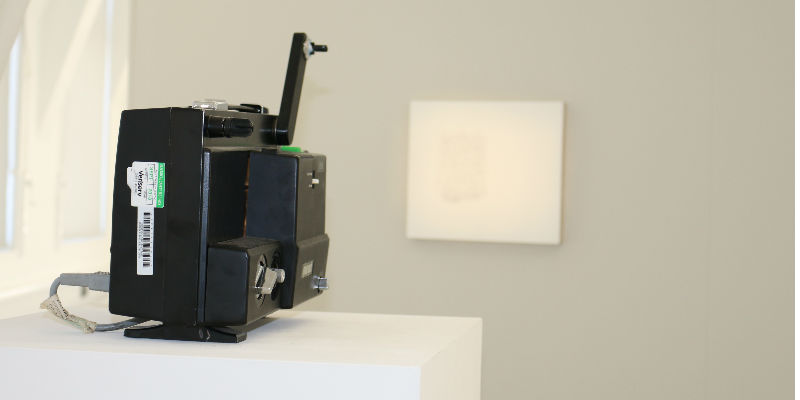 Interpretations
All students on our MA Art Gallery and Museum Studies, MA Arts Management and Heritage Studies and MA Curating Science courses curate a group exhibition as part of the Interpretations core module.
Read about the 2018 group exhibitions.
Drawing on action learning approaches, you will work on a collaborative curatorial intervention with one of the archives and collections on campus.
This experience prepares you for the option of undertaking a negotiated work placement or optional modules exploring audiences, participation or engagement in semester two.