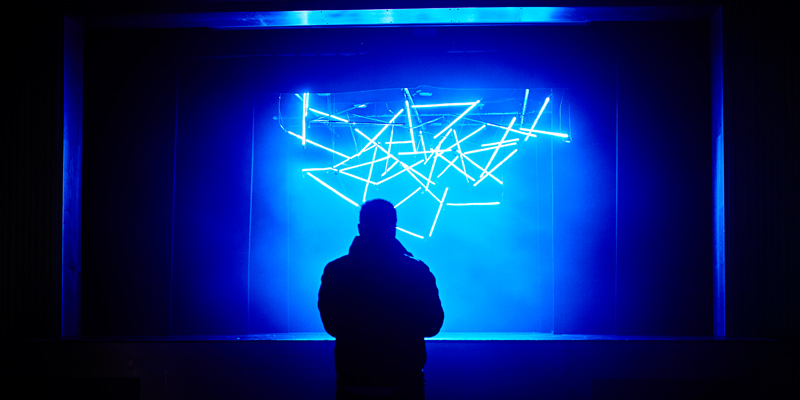 Building on existing research, the Centre aims to address the following main questions:
Why do arts and culture matter?
What difference do they make to people's lives?
How can we evidence their impacts on individuals and communities?
In taking a networked approach, the Centre will stimulate and disseminate research and best practice in a systematic and tailored way across and beyond the arts and cultural sector, and thereby influence public engagement, philanthropy and policymaking. The Centre will engage with its key stakeholders by:
acting as a bridge and a conduit for questions relating to cultural value
producing a series of knowledge exchange and sandpit events
developing a free co-created online portal to capture stories of cultural value
developing networks and tailored CPD activities
publishing regular blogs and research digests.
It will also offer £200,000 in seed funding to arts and cultural organisations to engage in action research related to their own questions of cultural value.

The remit of the new Centre is broad and it will remain responsive to emerging issues and ideas. We have identified the following themes for investigation but will be consulting on whether these are the key areas we should concentrate on.

Arts, culture and wellbeing
What are the tangible benefits of arts and culture on people's wellbeing and physical and mental health? The Centre will consider the role they can play in social prescribing – where GPs and other primary healthcare professionals refer patients to non-clinical services, such as singing, dance groups or art classes. We will also explore evidence surrounding the personal and experiential impacts that arts and culture have on audiences' lives, and investigate creative ways of capturing these impacts.

Culture and regeneration
How can "placemaking" investment in our towns and cities create better places in which to live that support the development of sustainable and diverse communities? What can we learn from the experiences of European Capitals of Culture, the Cultural Olympiad and UK Cities of Culture, as well as from smaller scale initiatives such as Creative People and Places? The Centre for Cultural Value will partner with researchers and practitioners from these cultural events to investigate the short, medium and long-term impact of these initiatives on local, regional and national communities.

Conflict resolution
How can fractured groups in society be brought together through "social healing"? The Centre will consider why, although there is growing consensus that arts and culture develop empathy between people of opposing views, evidence in this area is sketchy and evaluation methods poorly understood and applied.

Education
World-leading companies such as Google say they need more creative thinkers, and yet the creative arts are being squeezed out of the National Curriculum. The Centre will work with arts and cultural producers, teachers and policymakers to explore the increasingly vital role that arts education plays in young people's personal and professional development.

Our funders
The Centre is funded by the Arts and Humanities Research Council, Arts Council England and Paul Hamlyn Foundation.

Our partners
The Centre's core partners are: The Audience Agency and the Universities of Hull, Sheffield, York, and Queen Margaret University, Edinburgh.

Our affiliate partners include: Aesop, Arts Fundraising & Philanthropy, Arts Marketing Association, Association of British Orchestras, the BBC, the British Library, the British Film Institute, Cardiff University, Contemporary Visual Arts Network, Coventry 2021, Creative & Cultural Skills, Culture Counts, Culture Forum North, Cultural Learning Alliance, Eden Court Theatre, Galway 2020, Imperial War Museum, Leeds City Council and Leeds 2023, the Museums Association, the National Theatre, National Theatre Scotland, NUI Galway, One Dance UK, Opera North/DARE, Queens University Belfast, Scottish Contemporary Art Network, Thrive, University of Bristol, University of Highlands & Islands (Inverness), University of Liverpool, UCL, and the University of Warwick.

Background to the Cultural Value project and the Centre for Cultural Value
In 2012 the Arts and Humanities Research Council launched the Cultural Value Project, led by Professor Geoffrey Crossick. The project took a fresh look at the subject of cultural value. It explored the question of why the arts and culture matter, and how we capture the effects that they have. Some 70 original pieces of work collectively make up the Cultural Value Project – a mixture of new research, critical reviews of the literature and specialist workshops. This work has probed, challenged and advanced our thinking about how better to understand and capture the value of culture.

The project and its subsequent report, 'Understanding the Value of Arts & Culture by Geoffrey Crossick and Patrycja Kaszynska', opened up a fresh approach to thinking about the value of culture. It highlighted the imperative to reposition first-hand, individual experience of arts and culture at the heart of enquiry into cultural value. So, when we evaluate the work of the cultural sector perhaps we should not be concentrating on economic impact but rather the capacity for the individual to be economically innovative and creative. Perhaps not concentrating on urban regeneration driven by large new cultural buildings but rather the way small-scale arts assets and activities might help communities and neighbourhoods. And for health, not just concentrating on clinical arts therapies but also the link between arts engagement and supporting recovery from physical and mental illness. Something that has now been adopted by many organisations within the sector.

For all these reasons, thinking about cultural value needs to give far more attention to the way people experience their engagement with arts and culture, to be grounded in what it means to produce or consume arts and culture.

A second Cultural Value report in 2018, by Patrycja Kaszynska, identified that one of the biggest and most pressing challenges in understanding cultural value is creating communities of interest and practice across sectors. As a result, the report recommended that a new entity - a collaborative Centre for Cultural Value – was set up. And here we are!