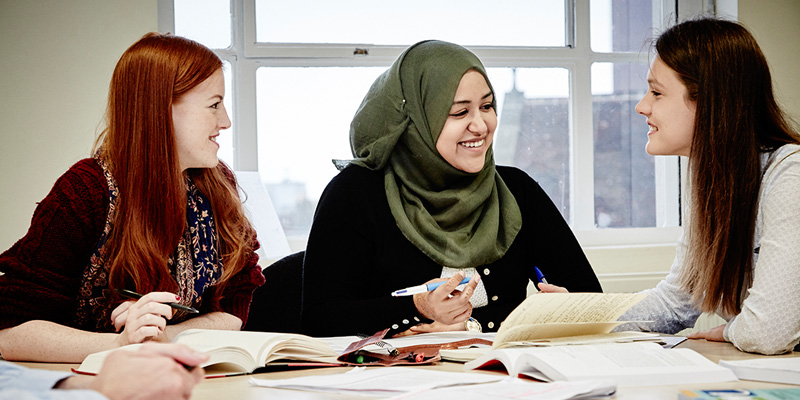 Your major subject acts as the core of your course, providing you with in-depth knowledge of a particular area and helping to focus your studies. The diverse subject areas you explore through your chosen topics will give you additional perspectives on and enrich your understanding of your major subject.
If you want to study a modern language as your major subject you should apply to BA Liberal Arts (International Language), which incorporates language learning and a residence abroad into your programme of study.
You can find the major subject options for BA Liberal Arts and BA Liberal Arts (International Language) below. Be sure to make a note of the UCAS keyword for your chosen subject, as you'll need it for your application.
| | |
| --- | --- |
| Major subject options - BA Liberal Arts | UCAS Keyword |
| Ancient History | Ancient |
| Classical Literature | Class Lit |
| Classical Civilisation | Class Civ |
| Comparative Literature | Comp Lit |
| Cultural Studies | Culture |
| English | English |
| Film Studies | Film |
| History | History |
| History and Philosophy of Science | HPS |
| History of Art | Hist Art |
| Linguistics | LNP |
| Middle Eastern Studies | Mid East |
| Music | Music |
| Philosophy | Phil |
| Politics | Politics |
| Sociology | Sociol |
| Social Policy | Soc Pol |
| Theatre and Performance | Theatre |
| Theology and Religious Studies | TRS |
| | |
| --- | --- |
| Major subject options - BA Liberal Arts (International Language) | UCAS Keyword |
| French | French |
| German | German |
| Italian Advanced | Ital Adv |
| Spanish | Spanish |