Research seminar: Rape culture and gender violence in Evangelical Christian self-help literature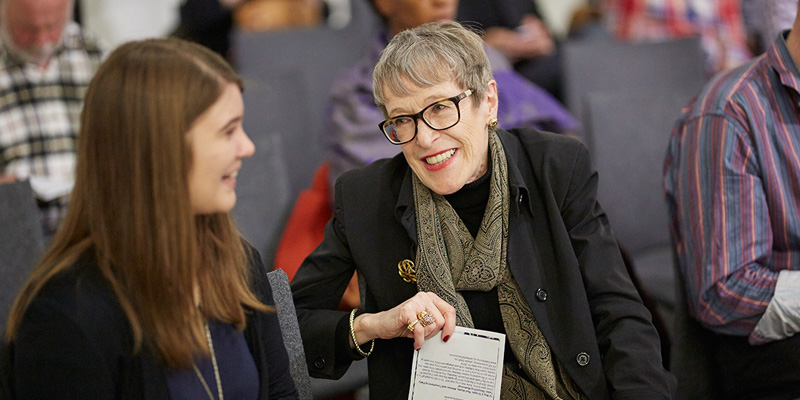 Date: Tuesday 10 September 2019, 11:30 – 13:00
Location: Botany House (1.03)
Cost: Free
A Research seminar of the Centre for Religion and Public Life with Dr Emily Colgan.
Dr Emily Colgan (Trinity Theological College, Aotearoa, New Zealand) will give a presentation entitled "Let Him Romance You": Rape Culture and Gender Violence in Evangelical Christian Self-Help Literature. The seminar is open to anyone with an interest in the subject.
Seminar outline
Since its publication in 2005, Captivating: Unveiling the Mystery of a Woman's Soul by John and Stasi Eldridge has sold millions of copies worldwide and appeared on numerous bestselling book charts. The Eldredges explore what it means to live as a "fully alive and feminine woman: a woman who is truly captivating." They insist that one thing "every woman longs for" is "to be seen and desired, to be sought after and fought for." Moreover, they suggest that the most important "lover" a woman can have is God. I argue that both the rhetoric employed in this book and the biblical imagery used to support it contributes to a culture of gender violence. Combining a feminist hermeneutic with a rhetorical methodology, I explore the ideologies at play in Captivating, arguing that it is only by exposing the violence inherent in the Eldredge's "romance with God" rhetoric that it becomes possible to resist the rape-supportive undercurrents of this book.
About the speaker
Dr Emily Colgan is Lecturer in Biblical Studies and Academic Dean at Trinity Theological College in Auckland, New Zealand. Her research focuses on the relationship between the Bible and contemporary social imaginaries, asking about the degree to which the ideologies contained within biblical texts continue to inform communities in the present. Emily is particularly interested in ecological representations in the Bible, as well as depictions of gender and violence. Her most recent publication is a multi-volume work, which she co-edited with Caroline Blyth and Katie Edwards entitled Rape Culture, Gender Violence, and Religion (Palgrave, 2018).